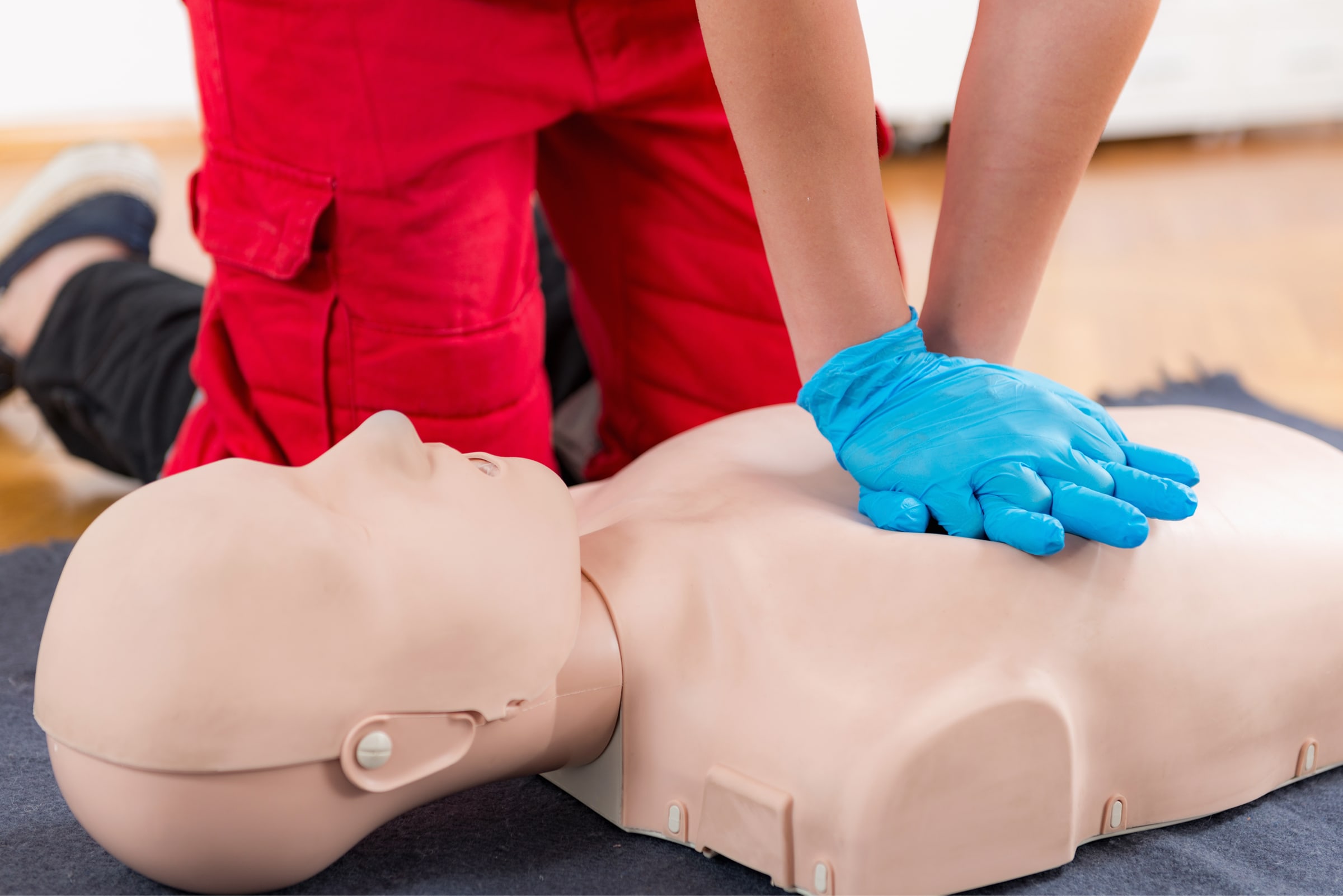 Top Rated American Heart Association AHA BLS CPR Healthcare Provider Classes
CPR Certification Boston proudly delivers a premier education for Cardiopulmonary Resuscitation (CPR), Automated External Defibrillator (AED), Basic Life Support (BLS), and First Aid in New England. Our CPR courses are 100% certified by the American Heart Association (AHA). If you're looking for a quality hands-on and in-person CPR and First Aid training experience at the best rates, you've come to the right place. Whether you're simply a good samaritan or are required to do the training for your job, you will walk away from our classes with everything you need to help save a life. We ensure that all employers accept our certification — you will be completely confident to help anyone in an emergency, using what you've learned. Join us at a time that is convenient for you at our Boston training site — or schedule your on-site CPR class for medium to large groups in Boston, Portland (Maine), Newport, Cape Cod, Kennebunkport (Maine), Cambridge (Massachusetts), Salem (Massachusetts), Ogunquit (Maine), Portsmouth (New Hampshire), Providence, Provincetown, Hartford, Hyannis, Mystic, Chatham (Massachusetts), and Plymouth (Massachusetts).
American Heart Association AHA BLS CPR and AED Certification
BLS CPR & AED Classes
$59.95
Our CPR classes in Boston, Massachusetts, are 100% certified by the American Heart Association (AHA) and train you for Basic Life Saving (BLS) Healthcare Provider CPR and AED use. We offer the highest level of personal CPR training at a reasonable price because we keep our class sizes smaller and offer them multiple times every day of the week. No matter your profession or age, we want to see EVERY person equipped with this life-giving training.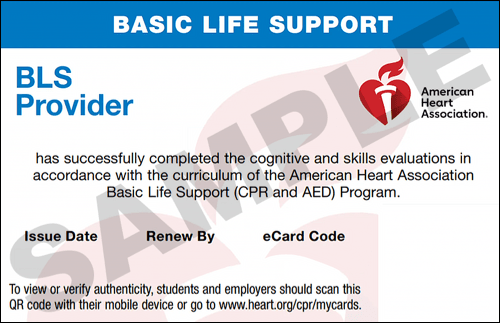 American Heart Association AHA BLS CPR and AED Certification & First Aid Certification
BLS CPR, AED + First Aid Classes
$79.95
Our First Aid and CPR classes are the best emergency training you can receive. The CPR training is 100% certified by the American Heart Association (AHA) — giving you the AHA BLS CPR and AED Healthcare Provider certification that employers require!

Natasha, Medical Assistant
""This was just the right environment to get recertified with BLS CPR. The instructor was amazing and brought the years of experience on the job to the classroom. I was very impressed with the level of knowledge that the instructor had. Learning was made interactive and fun, which was a lot better than feeling like a typical boring class. Highly recommended.""
Dahlia, Dentist
""Awesome experience! I've taken many BLS classes before and this is by far the best class ever. The course was great and I enjoyed the excellent teaching. I really learned the process well and definitely feel more confident. I'd surely recommend this location to anyone that is looking to get certified.""
Michael, Nurse
""Just had my BLS CPR and First Aid certification and it was so great. Got both certs knocked out in one day. The instructor made it fun and covered all the material in a clear and concise manner. If you still have questions afterwards, the company will continue to extend their support. The facility is nice, as well as easy to get in and out of. Strongly recommend signing up for this class!""
Boston's Best CPR Certification
Know CPR. Make a difference. Save a life.
CPR Certification Boston provides CPR and First Aid classes at our facility in Boston and on-site CPR training for medium to large groups in Brookline, Newton, Wellesley, Belmont, Lexington, Concord, Charlestown, Peabody, Suffolk County, Dorchester, Brighton, and beyond.
Unfortunately, 70% of Americans do not have the education needed to help someone going through a heart attack. Each year, thousands of lives could be saved if more people knew how to perform CPR and First Aid. From accidents to heart events, you can have the training to help save lives and help people in need, while waiting for first responders.
When debating whether or not you need CPR training, know that —
Most victims of heart events appear to be in good health, displaying no signs of heart disease.
Four out of five cardiac arrest episodes happen in the home.
In the US, unintentional injury is the third leading cause of death.
You may need to use your training on someone you know personally.
You can be fully prepared for unexpected emergencies by attending the best American Heart Association CPR and BLS classes.
What is CPR?
Cardiopulmonary resuscitation is a process that combines rescue breathing and surface chest compressions to help revive a heartbeat after an individual has faced cardiac arrest, heart attack, stroke, or has drowned. This training equips you to help a victim until first responders arrive.
What to Expect in Your CPR Course
From the ABCs of CPR to using an AED machine (the follow-up procedure to resuscitate an individual), our training covers every aspect of CPR for adults, children, and infants. Whether you need to gain CPR certification for a job or simply want to know this life-saving information, we can give you the most comprehensive training to ensure you're confident in helping to save a life.
CPR Certification Boston is 100% certified to meet OSHA requirements and is accepted by all employers and organizations, including —
Nurses, RNs, and CNAs
Personal Training Facilities and Gyms
Daycare and Other Caretakers
Schools (Private and Public)
Hospitality Industry
Construction Sites
Hospitals
EMT/Paramedic Companies
Home Health Aides
Nursing schools and All Other College Programs
Nonprofits like the Boy and Girl Scouts of America
Firefighting and Other Municipalities
Why Train With Us?
Have complete confidence in any unexpected situation that requires life-giving skills.
We have trained nearly 30,000 students throughout the USA with the most widely recognized, accredited, and employer-accepted BLS Certification.
Receive more individual training due to our smaller group size, hands-on style, streamlined classes.
Walk away with your AHA-certified BLS CPR card and your CPR Certification Boston First Aid card, same day.
FAQS
What do I have to do to qualify for the CPR card?
The requirements for CPR certification are —
Completing your skills checkoff
Finishing a written certification test
Having proven you are sufficiently trained and able to perform CPR, you will receive your AHA BLS CPR card the same day, in class.
All certification steps are included in the basic purchase. There are no other hidden fees that you may find with other less expensive options.
Can anyone take these courses?
Anyone of any age is welcome to become CPR certified!
When will my certification expire, and how can I renew my certification?
CPR AED Certification and CPR Training require that all education be renewed after two years to sustain your knowledge and skill to perform CPR.
You can take any of our CPR and First Aid classes for initial certifications AND recertifications — simply sign up on our website for your preferred class time.
How much does it cost to become CPR Certified?
Our CPR class costs $59.95.
Our CPR + First Aid class costs $79.95.
We look forward to helping you certify or renew your CPR and First Aid training!
Both courses include your training, skills check-off, testing, and your certification card. Be careful while exploring other "cheaper" options— they may have additional hidden fees later in the process.